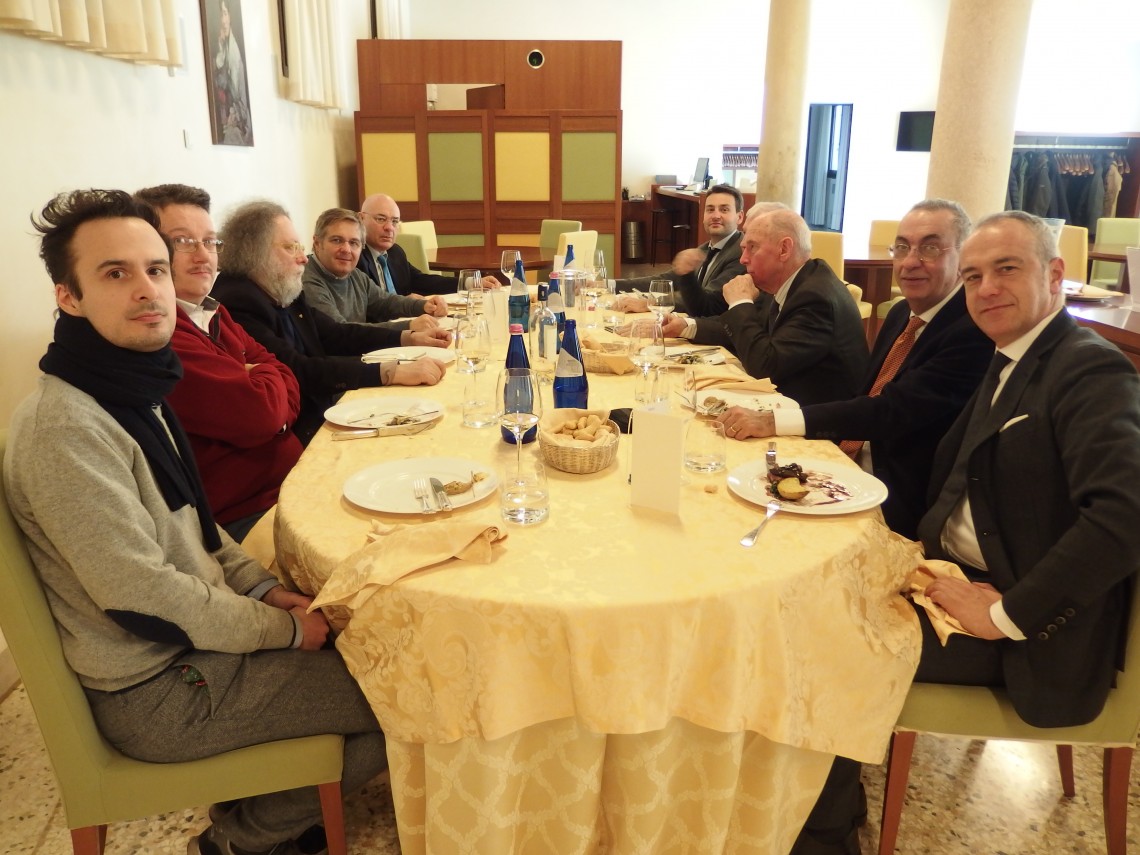 Yesterday 02.09.2105 meeting verification and inspection by the European Fencing Federation (European Fencing Confederation) ites and organization of the next European U23 of 22 to 26 April .
Read carefully and with special attention to several points that make up the Handbook of Regolations, were agreed in the sign as soon verified the agreement Efc Time and arrangement of the races that will be divided in few days.
The heads of the EFC (Max Geuter general secretary and  Julius Kralik Technical Director were present for the FIS their counterparts, Marco Cannella e Adriano Bernardini) have verified the quality and responsiveness of the game location by visiting the "Teatro Olimpico" and the pavillon 4 of the Vicenza Fair. With responsible Aim ​​mobility Ing. Giampaolo Rossi and Federica Franzini Vicenza Boureau Convention has been clarified with the representatives of the European fencing as the athletes can reach places of race through shuttles organized by AIM and what were the trade policies followed by hotels consortium members who have offered 350 rooms in structures of merit at particularly favorable prices. Both the hotel shuttles to and from the airports can be booked on site www.vicenza 2015.eu. 

Vicenza has proved to be a modern city , organized and ready to host this event, which may be the first of a series of events to be held in Vicenza fencing with connotations both international and domestic .
In the picture the operative committeei Vicenza 2015 (from left) Pierantonio Pozzan, Sandro Berto, Matteo Salin, Marco Cannella, Salvatore Lauria, Adriano Bernardini, Julius Kralik, Max Geuter, Giandomenico Varallo e Alessandro Cecchinato in the lunch at  Club degli Industriali of Vicenza in Palazzo Bonin Longare